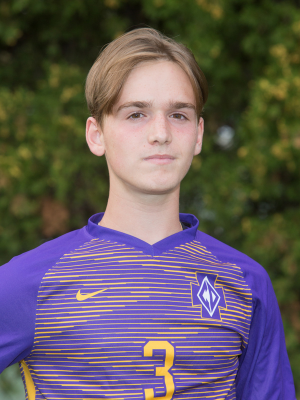 During lunch, when most students are catching up with friends and attending co-curricular meetings, you can often find Matteo Veglia '22 sitting quietly aside doggedly reviewing notes, writing an essay, or working on Math problems. As a Varsity soccer player who is also a dedicated student, he's had to learn to manage his time carefully.
Senior year of high school is a notoriously stressful year, filled with hard classes and college decisions. Adding on to this stressful academic year, many students choose to participate in a sport. Veglia is one of these students.
Veglia has been playing soccer since he was little, so it was obvious that he would try out for the CDH soccer team as a ninth-grader and continue to play all four years of high school. In school, Veglia tries to challenge himself academically and enrolls in honors and AP courses. During the fall soccer season, he takes his daily three-hour practices into account when signing up for classes. He still tries to challenge himself but also thinks about what is realistic and possible as he must choose a couple of classes that don't give as much homework to accommodate his busy soccer schedule. In order to best find this difficult balance between academics and sports, Matteo said that he has limited himself to one AP class per trimester. Even with this restriction, he spends about three hours a day on homework after practice.
"The balance was difficult to find, I didn't really find a balance between homework and soccer until sophomore year," said Veglia.
Although all this may sound extremely stressful, playing soccer is undoubtedly worth it to Veglia.
"To some degree, soccer is like an escape to me since I can play it without thinking about all of my schoolwork and other responsibilities while I am on the field. Also since I am a striker, the feeling of scoring a goal is one of the best feelings ever," said Veglia.
Soccer has not only given Veglia an amazing outlet and supportive team, but it has also provided him with skills that he will carry on with him throughout the rest of his life. Some of these lessons include the importance of discipline, working hard, and not giving up. One specific instance in which Veglia pushed and worked hard was during the soccer fitness check.
"I decided that this year I was not going to drop out of any of the fitness checks no matter what. Even if I was so tired, I was determined to push through till the very end. That is what I did and I think that is how I made the team I wanted to," said Veglia.
Veglia's family has also acted as an important support system while he participated in soccer at CDH. His dad played semi-professional soccer in Italy, so he often has much to say about ways to practice and improve. The summer before senior year, Matteo and his dad would practice drills at a park near their house. Also, during games, Matteo's dad would yell at him in Italian so nobody else could understand what he was saying. Veglia thinks that a dedicated family member who constantly pushes for you to be better is truly one of the best things that he as an athlete could ask for.
Veglia also has a 9th-grade brother, Gianmarco, who played soccer at Cretin Derham Hall this year.
"Matteo and I have had great memories playing soccer together and it was fun. We helped each other practice our shots when one of us played goalkeeper while the other shot. We'd also have competitions on who could score the most," Gianmarco said.
After being a student-athlete for four years at CDH, Matteo has advice to pass on to others in the same situation.
"Be prepared to make sacrifices. With soccer and hard classes, I realized that I didn't have time to play video games or go out with my friends as much," he said. "There is not enough time for everything as there are only a certain amount of hours in a day. When soccer and school take up the majority of it, some things just aren't going to fit."
As his senior soccer season has come to an end, the memories and lessons learned from it have forever shaped Veglia into the person that he is today. That is precisely why Veglia is planning to continue playing soccer in college, whether on a club team or intramural sports team, he just wants to stay in the game that he loves so much. Ending on a good memory, Veglia said:
"I will never forget junior year, when I was on JV, there were two minutes left of the game and I took the ball from the center of the field and sprinted it up by myself and scored a goal to tie the game. Afterwards my entire team was screaming and I was doing my signature celebration running up the field. That was pretty sick!"
_________________________________________________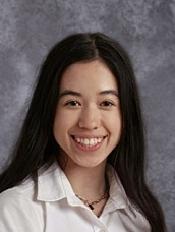 Julianne Mason '22 is a Communications Apprentice. She holds leadership positions on both the Dance Team and the Track Team. In addition to sports, Julianne also is part of the ambassadors club, student council volunteer core, National Honors Society, and also has a marketing internship with Amerigo. She is excited to help write and share intriguing stories for the CDH community.